The history of the Stone Arch Brewpub/III Dachshunds Brewing Collaboration
by Joseph G Halser IV, owner III Dachshunds Brewing
---
The History of the Stone Arch Brewpub/III Dachshunds Brewing Collaboration
by Joseph G Halser IV, owner III Dachshunds Brewing
Back in 2004 at the 18th Annual Great Taste of the Midwest beer tasting, I met John Jungers, the owner of Adler Brau Brewery located in Appleton, Wi which was a historic brewery building built in 1858. I started using their beers as a house brand 
for III Dachshunds Ankle Biter Ale and Otto's Oatmeal Stout 
at Landmark 1850 Inn, which is the Milwaukee bar/restaurant that my family has owned and operated since 1985.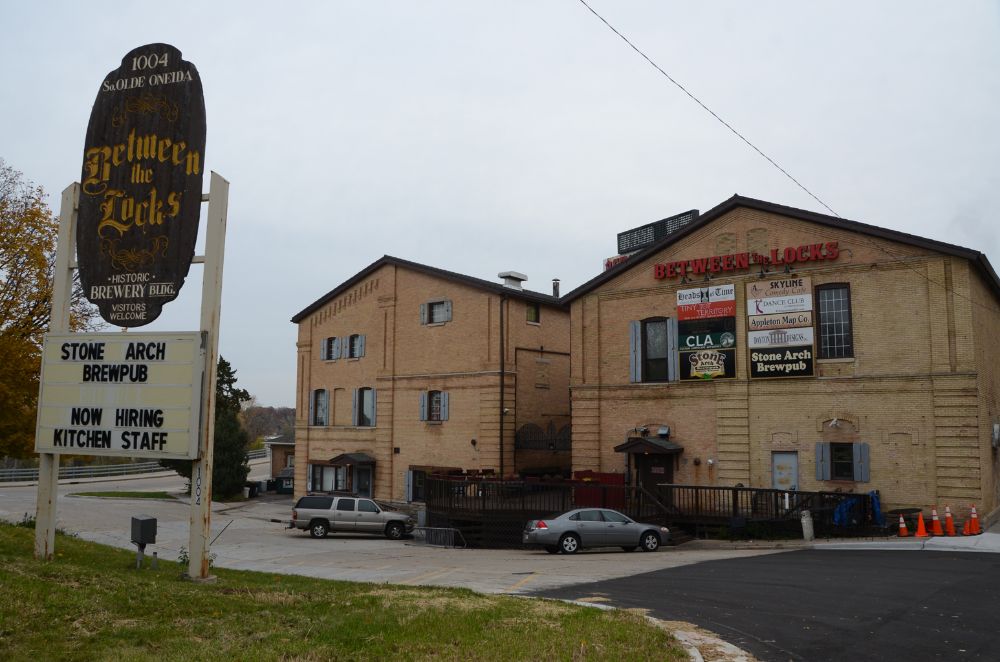 Later in 2004, father and son partners, Tom and Steve Lonsway, took over the Adler Brau brewery and restaurant and renamed the operation, Stone Arch Brewpub. III Dachshunds Brewing continued our contract brewing with them for over a decade during which time I had opened another bar in Cudahy Wi, the City Lounge.  Our beer brand was always second to the running of Landmark 1850 Inn and then City Lounge. 
After 30 plus years in the bar/restaurant business, I decided to make a change and sold City Lounge in 2014. This eventually left III Dachshunds Brewing without a home. We kept the brand alive selling some merchandise and planned to end the business in 2019. While on vacation, visiting family, in Indian Shores, FL I received a phone call from Steve Lonsway.  His call was in regards to an Ankle Biter Ale and III Dachshunds relaunch.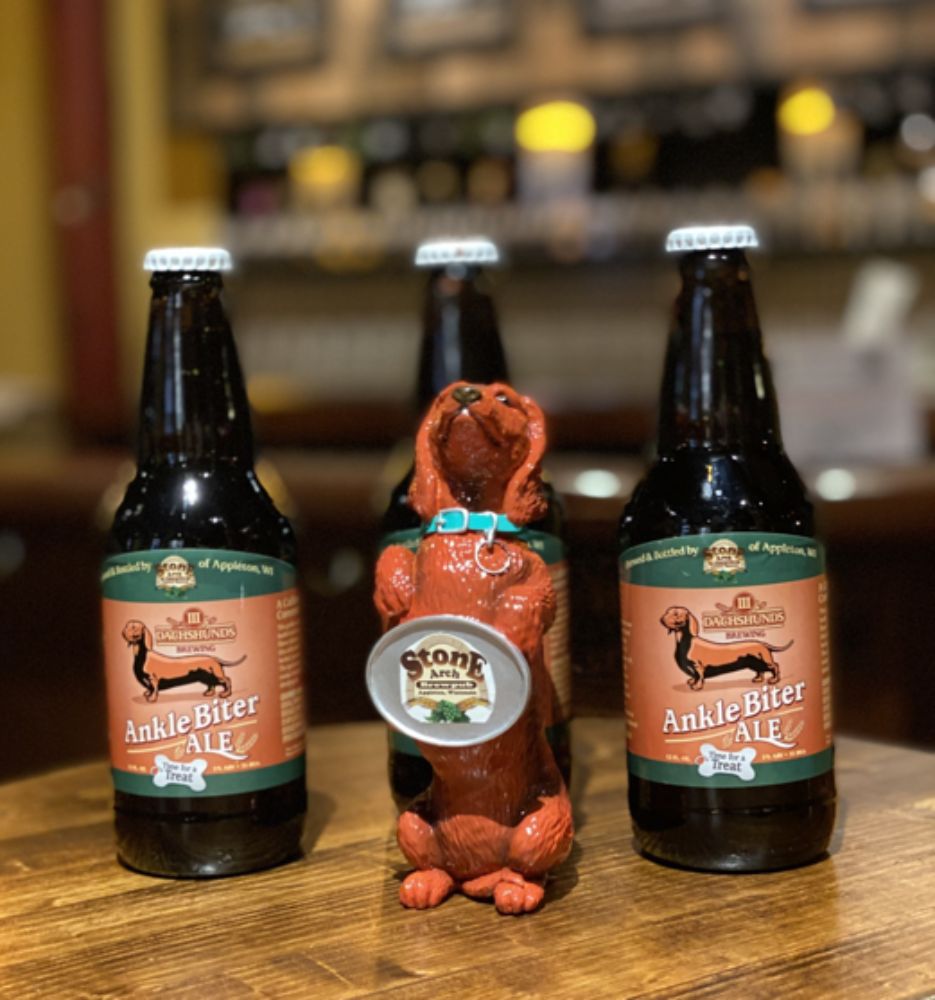 Come to find out that Steve had rescued a dog and remembered that I had rescued several dachshunds in a span of a few years which had been the inspiration for III Dachshunds Brewing. Being a rescue dog owner, co-owner Steve was excited to partner with III Dachshunds Brewing to offer Ankle Biter Ale and III Dachshunds Rootbeer. 
We spoke for some time about bringing the two businesses together and discussed all kinds of product ideas. Being a smaller seven barrel system allows the brewery staff to create many styles throughout the year. We were planning on launching in 2019 however Covid-19 hit and we shelved the whole idea. In August 2020 we reconnected and decided to move forward with our plans. 
Stone Arch Brewpub is the oldest, continually running Brewpub in the state of Wisconsin.  The stone wall atmosphere is very unique and welcoming.  They have two dining rooms, a cozy pub, Tap Room and a private meeting room for up to 45.  When weather permits, they also offer an outside Beer Garden. Their full menu focuses on local sourcing and their belief throughout is to impact the environment as little as possible.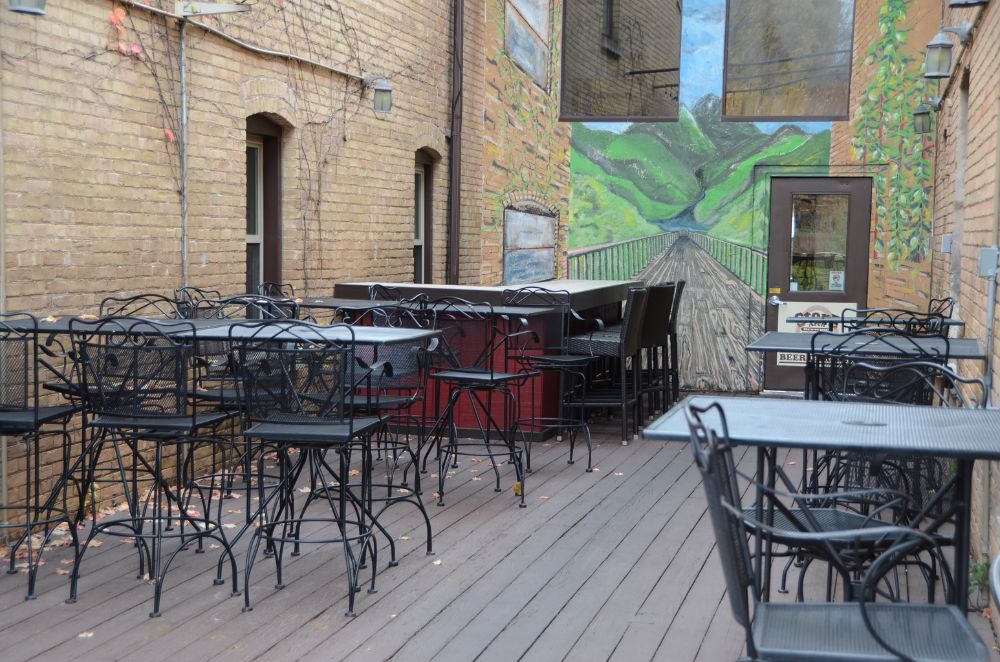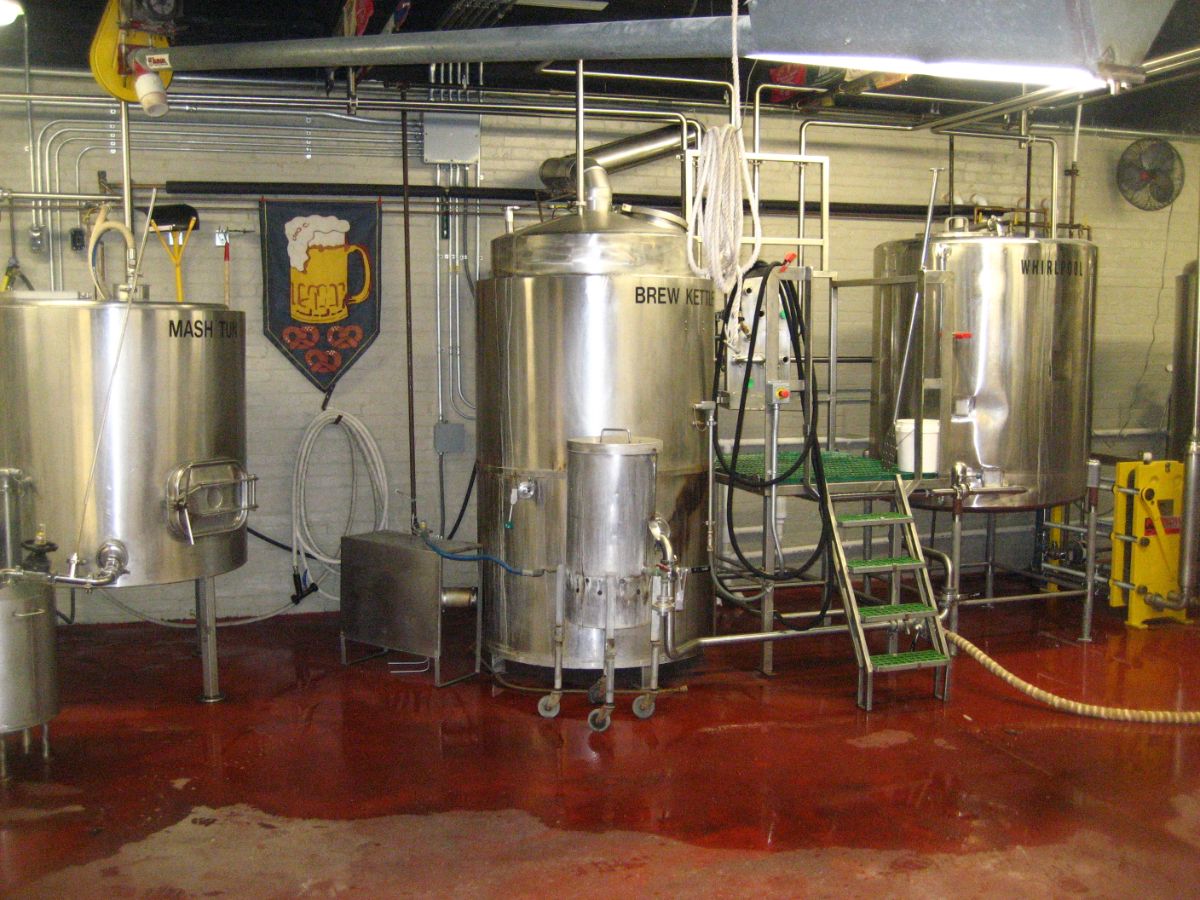 The on-site brewery has won many national awards. Their flagship brands are available through distribution to the eastern half of Wisconsin and we will be able to offer many new brews in the future through this exciting partnership. III Dachshunds Brewing is proud to call Stone Arch Brewpub it's home. Once you taste our hand crafted brews and sodas you'll know why we say "It's Time for a Treat"!